In the middle of all the 'bad' news circulating, in hearing and reading news on violence, killings, kidnappings and robberies left and right, it is still nice to know that goodness still reigns in the heart of many Filipinos.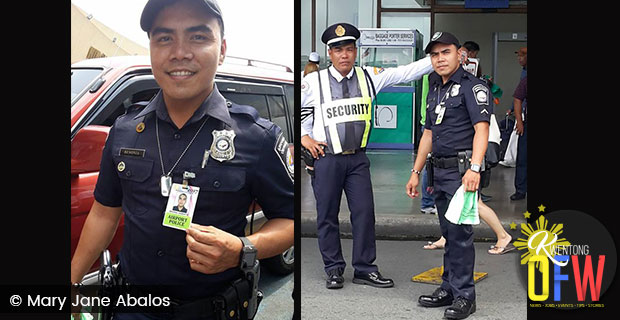 Recently, an OFW named Mary Jane Abalos who had her vacation in the Philippines was about to go back to her work in Bahrain. Unfortunately, as perhaps she was not totally familiar with most places here in Manila for working abroad, she mistakenly went to the Ninoy Aquino International Airport (NAIA) Terminal 1 instead of Terminal 3.  And that would only mean that she has to go to the right terminal in time for her flight.
Unfortunately, upon checking on her cash, she discovered that she doesn't have enough Philippine money to pay for the taxi's fare anymore.  That's when someone she considered a 'hero' came to the rescue.
According to Abalos, a police named Joebert Besonia helped her to find an airport bus to transfer her to NAIA's Terminal 3.  Not only that, the said kind police handed her P20.00 so she can pay her fare.
Abalos was very grateful for the gesture of this heroic policeman.  She said Besonia helped her in time of her need without asking anything in return so she posted the incident on a Facebook page to somehow thank him and let the world know his goodness.
May there be more policemen like Besonia.  Kudos to you!