Recently, a Facebook video posted by Mc Dolinguez had gone viral after numerous netizens were enraged of the said video.
Shown in the video at Marina Wet Market in South Horizon Market, Hong Kong, was a Filipina who was hit by an old Chinese who immediately left after hurting her.  The Filipina was seen crying and was saying bad remarks against the Chinese who seemed really hurt as she acquired some bruises.
Apparently, the specific reason why the Chinese got angry was not established but it was assumed that maybe the Filipina has bumped into him or the wheels of the trolley which she was pulling rolled over his feet.  It was seen that they were in a public market and possibly, the pathways were not wide enough so people cannot move freely.
RELATED STORY : Video of A Racist Chinese Women Shouted A Filipina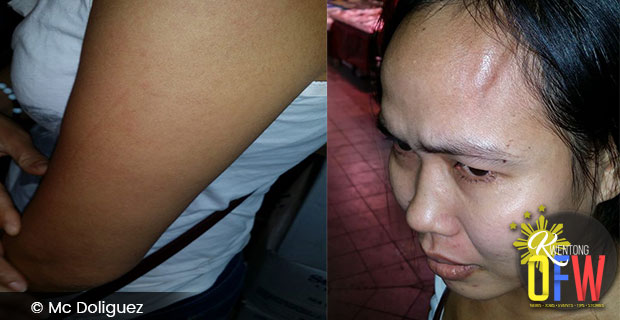 According to the netizens who were also working in Hong Kong, it was a common scenario to see old Chinese people behave like that as they were too sensitive.  Nonetheless, they still condemned what he did to the woman because it was not proper and ungentlemanly.
However, some netizens say, the Filipina should have reported the incident to the police right away and for which, they can review the CCTV footages as proof of how she acquired her physical injuries.  They said, she should not be afraid to fight for her right as in Hong Kong, people were treated equally regardless of race.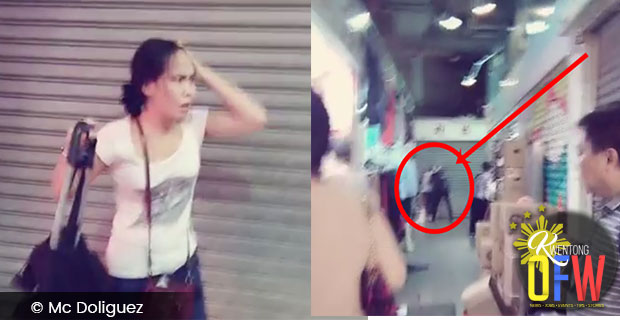 It was noted however that most of the comments of the netizens were bursting with anger which provoked them to say that the Filipina should fight him back and be not afraid to defend herself.
However, Mc Dolinguez stated his side and said that when someone in the actual situation, it would somehow be hard to control one's anger but we have to be patient otherwise we may lost our jobs. He also mentioned that Chinese people have all the means to pay for their bail when they get jailed so it would be best if we would just control our emotions and don't fight back.
See video : 
With this statement, some netizens did not agree with Dolinguez and said that the reason why the Chinese were treating Filipinos that way was because we let them consider us inferior than them.  Most of them said that we don't have to be afraid if we know we are doing the right thing.
As of press time, it was however unknown if the Filipina would file a complaint against the old Chinese man.