Four airport personnel were arrested for allegedly stealing jewelries owned by the wife of a Foreign Minister who had just attended last ASEAN's (Association of Southeast Asian Nations) Summit held in Manila.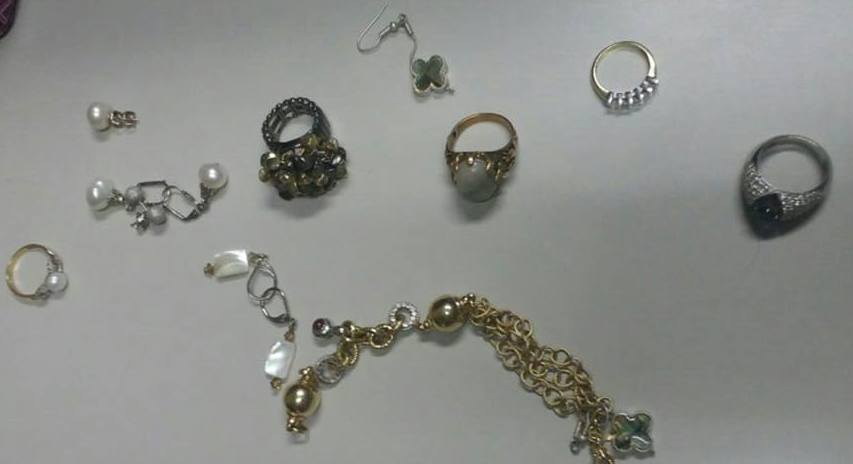 Stolen Jewelries Found in Locker
The four employees assigned at the baggage loading station of NAIA (Ninoy Aquino International Airport) Terminal 1 were identified by the General Manager of MIAA (Manila International Airport Authority), Mr. Ed Monreal as Yves Ronald Baguion, Wilson Mataganas, John Andrews Racoma and a certain Mr. Alfaro.  Reportedly, the four had stolen jewelries of the wife of the Turkish Prime Minister which were million pesos worth.
Apparently, the personnel had admitted stealing the items when they confessed to Connie Bungag, MIAA's Chief of the Public Affairs Office.
See video
Recovered from the possession of the four suspects was a jewelry box which contains precious and expensive jewelries such as, one white gold ring with diamonds 7 (Escada), one gold ring with five diamond ornaments, one gold ring with big pearl ornament, one small gold ring with small pearl ornament, one set of round pearl earrings, one set of flat pearl earrings, one round pearl earrings, one gold chain bracelet with diamonds, one set cross-like earrings and one ring with precious stones.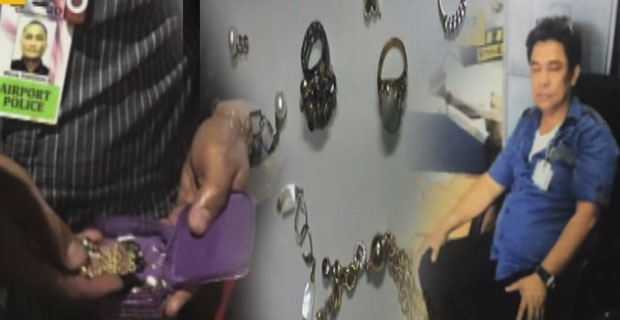 According to Bungag, the owner of the said jewelries is Madame Hulya Cavusoglu who flew out of Manila via Turkish Airline flight last August 4, 2017.  The theft was reported last August 7 to Ehran Balaban, MIAA Assistant General Manager and Ufuk Apaydin, Country and Station Manager of Turkish Airline.
See video 
Bungag said, "The access pass privileges of the suspects have been canceled by MIAA and their names have been placed on our stop list."
She also added that administrative sanction will be given against the suspects depending on the result of the investigation conducted by Miascor officials.
"The filing of a criminal case against them shall rest on Miascor or Turkish Air," Bungag said.
The General Manager of MIAA revealed that the jewelry box was recovered on August 8, 2017 at 12:30 am when the  Intelligence operatives inspected the lockers of the four personnel based on a surveillance which they've conducted at the baggage loading station.
The four suspects were arrested  by the by the MIAA Intelligence and Investigation Division led by Erick Mejia, with  Jesus Ducusin; Jessie Goforth; Goldwin Cuarteros; Joymar Logronio; Joel Jonson and Jean Marie Bumindang of MIASCOR.