A Filipina working as a domestic helper in Hong Kong was reported to be missing for three days from the time she was last seen on October 15.  As her family and friends searched for her and getting worried about her sudden loss from employer's custody, the OFWs message to a friend somehow gave them peace of mind after they were informed that she's in a good condition.  Later on, it was learned that the OFW had allegedly flew to China.
Apparently, 32-year-old Jelyn J. Olivar had left her employer in Marina Cove, Sai Kung before the noon of October 15 to meet her friends in a church in the middle of a bad stormy weather but she did not appear before them. From then on, friends started to search for her as they worry about her condition.  Her husband even joined his friends in locating her but unfortunately, she was nowhere to be found.
Until one day, Olivar sent an online message to her friend stating she was completely fine in a place she never specified.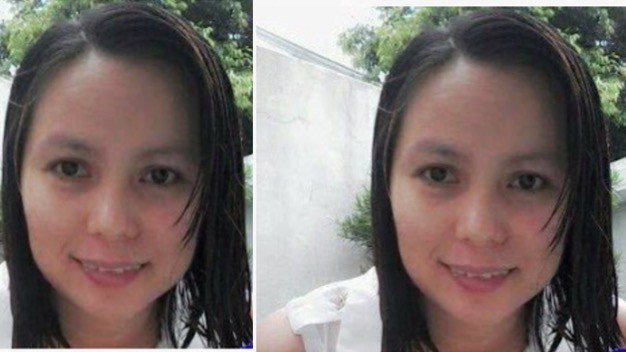 "I'm fine don't worry wag kaung gumawa ng anong hakbang na lalong magpagulo sa aking sitwasyon… ang mahalaga buhay ako," said the message reportedly sent by Olivar to her friend.

"Hayaan nio na maging missing in action ako dito sa HK…wag nio na palawakin pa ang paghahanap sa akin…safe ako at maayos ang kinalalagyan ko."
Labor Attache Jalilo dela Torre who was informed of the OFWs disappearance claimed that he received an information that the OFW had flew to China.  Knowing what had happened, dela Torre had emphasized warnings to Filipino overseas workers not to neglect their duties more so if they were servicing children, sick or old people.  He also said that employers of Olivar in Hong Kong can go after her and penalize her for not finishing employment contract and neglecting her work under Hong Kong's existing laws.
 "If  they have plans of going to other countries for employment purposes, they should be honest with their employers and also consult with the Consulate. Kasi kung may mga countries silang pupuntahan na wala namang kasiguraduhan, lalo lang silang (mapapahamak)."
As of this writing, it was learned that the case of Olivar was the very first time for a Filipina helper to run away from an employer but then Philippine Overseas Labor Office (POLO) claimed that they never had compiled statistics.
"That's tough to count because employers rarely report these incidents except when, aside from abandoning, the worker also committed other grave offenses like stealing, abandoning and endangering their wards."
Meanwhile, Danny Baldon from the Consulate under Assistance to Nationals Section expressed that OFWs who run away from their employers could possibly not be able to re-enter Hong Kong and could even be detained if the employers had filed complaints against them.