Being a teacher is a noble profession.  However, with the availability of high paying-jobs outside the country, more teachers are leaving the country to work as OFWs.
In a speaking engagement in Hong Kong as part of the Department of Labor and Employment's (DOLE) seminar on SPIMS (Sa Pinas, Ikaw ang Ma'am, Sir) reintegration program for returning public and private school teachers and education graduates, Education Undersecretay Jesus Mateo emphasized the need for 81,000 new teachers for the next school year.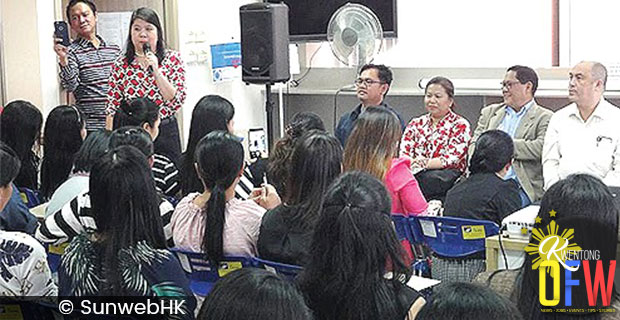 The said requirement is an addition to the 55,000 teachers added to public schools this school year and is said to compensate the government's K-12 program which is in its final stage of implementation, five years after it was first implemented.
Present on the said seminar was 158 board passers of the Licensure Examination for Teachers held in cooperation with OWWA (Overseas Workers Welfare Administration), DepEd (Department of Education), PNU (Philippine Normal University) and the Natonal reintegration Center for OFWs.
Undersecretary Mateo also emphasized that DepEd is working their way to decrease the number of students per class in public schools to promote effective teaching and learning environment among teachers and pupils.
However, he also said that one problem being faced in the NCR is the fact that schools are lacking school buildings so the owners are required to build multi-storey buildings.
But then, he assures that OFW-teachers will have a job to land on when they go home to the Philippines provided they meet the requirements set by the school where they will work.  He also assured that they will be assigned to schools near their place, if not walking distance, at least accessible for them.