A Filipina domestic helper working in Hong Kong is convicted of theft after stealing grocery goods in a supermarket.  She claims she just forgot to pay the items because she is worried about her sick son.
On November 3, single mother Leah Marogenia was convicted by Shatin Court with a case of theft and was obliged to pay a fine worth $2,000, which was 10 times worth of a number of the items which she stole.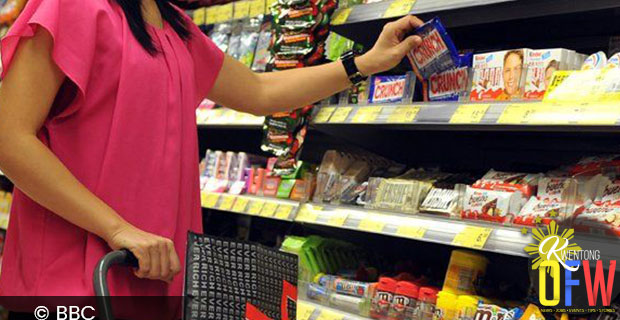 Apparently, last July 19, while in the grocery, Leah put in her bag a pack of oatmeal, blueberries, candy dates, cashew, 2 packs of dumplings, 2 packs of pork and a pack of chicken fillet totaling to $199.30 from Wellcome store. But then, when she proceeded to the cashier, she just paid for 2 packs of fish balls.
Unaware that a grocery staff has been watching over when she crossed the street, the staff ran after her, stopped her and checked on her bag.  And inside the bag, the items had been found.  The staff called the police which leads to Merogenia's arrest.
On November 1, during the court hearing, the Filipina pleaded not guilty, saying she just forgot to pay for the items as she was worried about her sick son.  However, with the evidence presented by the Wellcome store's staff, the court believed the evidence was enough to establish she was guilty.
The court was requiring Merogenia to pay $2,000 which was 10 times of the amount of the goods she did not pay.
Good thing, even if the Filipina has been found guilty, her recent employer still has intentions of taking her back to work.