An overseas Filipino worker gave pride and joy to her family when she tops the special licensure exam for elementary teachers in the Middle East.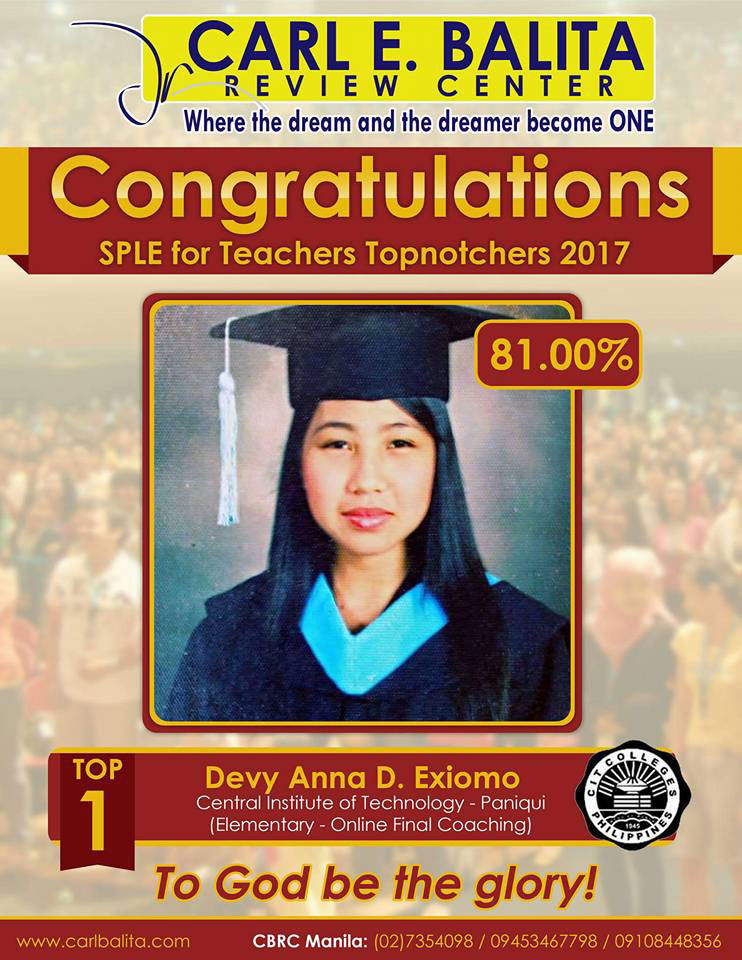 Devy Anna Exiomo evolved as the topnotcher of the 2017 Special Professional Licensure Examination (SPLE) for Professional Teachers for Elementary. The said examination had been given last September 2 in the whole Middle East  for those  who has a 5-year working contract as caregivers.
The SPLE was given as part of Department of Labor and Employment's (DOLE) reintegration program for OFWs upon their return to the Philippines to find job opportunities as teachers, titled as "Sa 'Pinas, Ikaw ang Ma'am at Sir" .
It was such a great accomplishment for Exiomo as there were only 6 passers out of the 179 examinees which is only 3.35% of the total number.  She is also the only passer in Israel.
Exiomo graduated from the Central Institute of Technology in Paniqui, Tarlac.
The other five successful passers are: Maria Teresa Parcon Dagooc, Kris Angelie Juarez Dela Roca, Maria Louella Paulette Atayde Ferrer, Wendy Magno Gamboa and  Hazel Patillas Sale.
Congratulations, Ma'am!