After gaining praises by releasing the most awaited iDOLE cards by the Department of Labor and Employment (DOLE) recently, the government is now being bombarded with criticisms on social media by anti-Duterte groups after Mocha Uson had posted a photo of the said card bearing President Duterte's photo.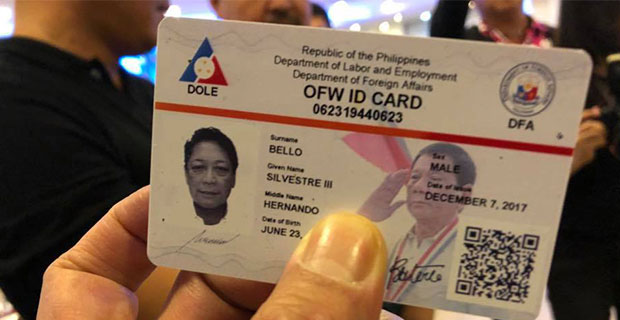 Apparently, there was a possibility that the President didn't approve the card's design as he had previously rejected the idea of posting his personal pictures on all government offices.
For anti-Duterte people, seeing President Duterte's photo on the iDOLE card was totally wrong and that they opted to see a picture of a hero or a flag on it instead.  But then, Labor Secretary Silvestre Bello III defended the design saying it was meant to highlight the President's advocacy in acknowledging the welfare of the workers.
Bello added that the iDOLE which also serves as the OFW's OEC (Overseas Employment Certificate) was intended to be recognized as one of the projects of the President and was not for any other reasons as he is not a candidate. However, he admitted that the design was provided by DOLE.
Soon, the cards will then be recognized by SSS, Pag-Ibig and Philhealth and by other government agencies.
Meanwhile, Presidential Spokesperson Harry Roque III said he will clarify from the President if he had approved the design of the card.  Since the President had previously replaced his photos with pictures of heroes and flags in government offices, Roque assumed the President did not approve it.
The iDole had been earlier distributed to 500 OFWs and Returning OFWs. The card doesn't have an expiration and will be retained even after the term of President Rodrigo Duterte.