Being together for many years does not guarantee a couple of a relationship that will last forever.  But is there really FOREVER?
A mother shared her "bitter" experience on Facebook after her partner for 11 years and the father of their 2 children had left them for another woman.  All the while she thought they have a happy family until another woman came into her partner's life and allegedly ruined their family.
May Xia claimed she and Kingstone Ochia had a happy family.  Until one day, she found herself alone and their children became fatherless.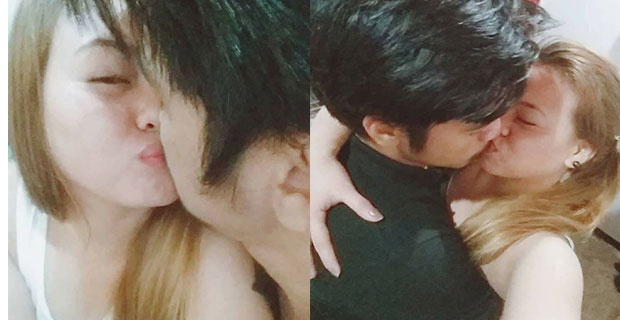 Kingstone is working as a cook in a restaurant from 4 pm to 3 am.  May claim he had been directly going home from work and is giving her his salary.  Until the time came when Kingstone was most of the time coming late from work, saying he had to work overtime. That's the time May felt doubtful and started to investigate.
May went to the restaurant to find out if Kingstone was really taking overtime.  That's where she saw him and a co-worker who then denied that they have a relationship and that they were only friends. But as a woman with instincts,  she felt there was really something going on between them. And because she wanted to have a complete, happy family, she opted to give Kingstone another chance, leave the other woman and focus on their family.
But things did not work out the way she had wanted it to happen. She discovered that the two had went on with their forbidden relationship. She even confronted the girl but that did not stop them.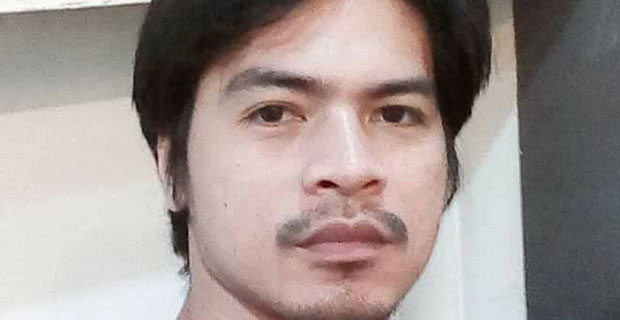 May was heartbroken as she does not only lost the man that she loves but also their children had lost a father and were deprived of having a happy family.  She then appealed for all men to be true to their partners, know their responsibilities and be faithful to only one.
Meantime, the other woman claimed she cannot be called a 'mistress' as May and Kingstone were not yet married.  However, living together for 11 years and with 2 children, in the eyes of other people, they are a family.
Many netizens expressed how disappointed they are with Kingstone who ruined their family.  Indeed, time cannot measure real love.
May is pregnant with their third child.  Sad though, the other woman did not only robbed them of having a happy family but had robbed the unborn child of her chance to have a happy family.
Last year, May and Kingstone were planning on getting married.  May claimed it was a 'blessing in disguise' that they did not pursue their plan as it would be more painful and harder for her.
May all women realize their self-worth.  Many commended May for being brave to stand for her children.  With prayers, many believe that May will pass this 'painful' experience and come out triumphantly.
ALMOST 11 YEARS GILABAY LANG BASTA-BASTA!! Never in my life na imagine nako nga muabot sa point atong relationship…

Posted by May Xia on Saturday, May 26, 2018