Hong Kong is home to thousands of Overseas Filipino Workers who dreams a greener pasture for their families back in the Philippines. A huge number of these are domestic helpers who tirelessly care for other people's home and family while leaving their own in the care of others.
Though their OFWs who are working legally in Hong Kong, it seems like there are also a growing number of crimes committed by Filipinos in this prosperous country. Filipino thieves, particularly, are very abundant in Hong Kong. Unfortunately, despite the country's eager effort to eliminate these deceptive people, they are still a lot of cries for justice after being their prey.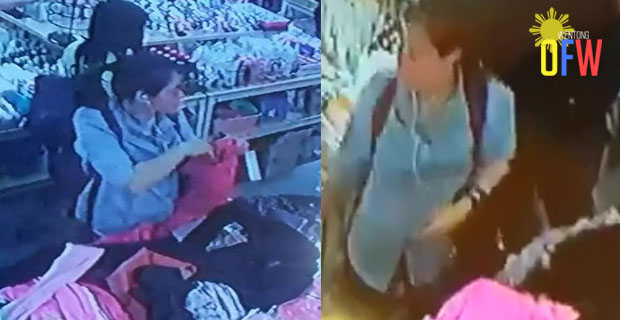 A CCTV footage was posted by Facebook user Dela Cruz Lovely rose shows a woman who allegedly stole the bag of Milagros Galvan. It is clearly shown in the video how the woman effortlessly stole the black bag from Milagros.
To those who knew this woman, you can contact directly Milagros Galvan in her phone number (51145258) or Mila Apalla (Facebook account).
Moreover, some netizens reminded the importance of keeping a close look at personal belongings especially in a public place.
"Do not place your bags anywhere especially in Central," says Facebook user Jhen Li Shen.
"It is important to bring your bags at all time. Lesson learned," says Khitz Rimando.
See full video below :