Even construction sites are required to wear protective gears when they go on heights. For that, it is highly prohibited for people without proper training and protective gear to climb on high places like windows of houses and building. But sadly, there are heartless employers of Overseas Filipino Workers who force them to do dangerous tasks like climbing windows of the apartment and huge houses.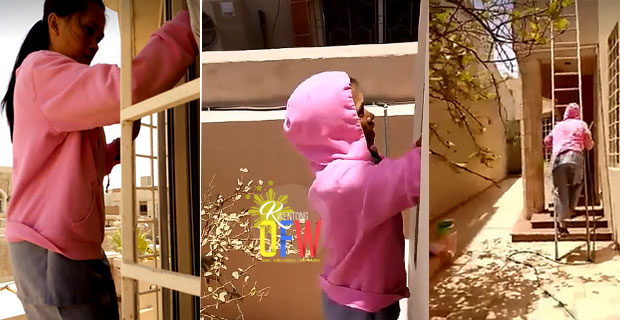 Video 1
Facebook user AicoLovedah posted photos and videos of a domestic helper who is using a ladder to climb and clean the windows of her employer's house.
Video 2
This task is clearly not intended for her and one wrong move will surely cause her injuries or worst, her own life.
Video 3
Aico indicated in her post how hard it is to work abroad, with a foreign employer who never considers the welfare of their employees.
"There are times when we had to really look for a way to eat because we are not being fed well. Even those food that was thrown away, we eat it just so we can satisfy our hunger," says Aico.
She also said that she as well went through all those hardships. Now, she will be going home for good.
Video 4
"I am proud of myself because I will go back to the Philippines in a few days. I went through all those hardships but I made it in the end," says Acoi.
She also wishes that the woman in the video can get through all the sufferings that she had to go through.
"Just fight Ate Hope. I am fighting for it, you should also do the same. Think positive and always pray to the Lord," Acoi ends her post.