A Filipina in Saudi Arabia is asking for help after she suffered burns in her back.
Facebook user Corazon Vinluan posted on her Facebook account some images of a woman sitting in the hospital bed, with burns in her back.
The Filipina was identified as JeilynTumalipGavanes. She was admitted at Dammam Central Hospital on August 2, 2018 around 7pm to 9 pm. She is from the province of Abra, in the Philippines.
She needs immediate help after suffering from severe burn in her back. There's still no confirmation as to where she got the burns.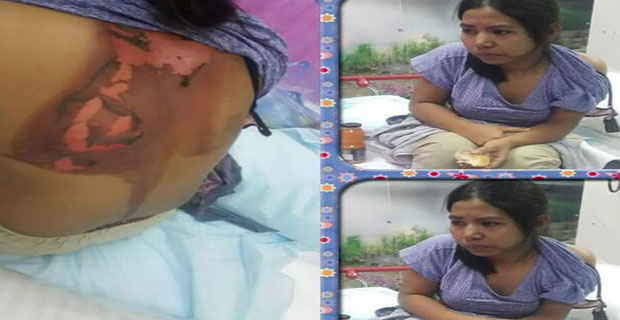 First Aid For Burns:
It is important to know the first aid treatment for burns. Take note of these things:
Call 911 if the burn has penetrated all the layers of the skin
Call 911 if the skin has white, black or brown patches
Call 911 if the genitals, face, hands and feet are affected
Call 911 if the person is a senior or an infant
For First Degree Burns
Cool down the burned skin using running water until the pain goes away.
Protect the infected area using a sterile bandage or a clean cloth. Avoid applying anything in the infected area to avoid infection.
Treat the pain using an over-the-counter medicine such as ibuprofen, acetaminophen, or naproxen.
For Second Degree Burns
Cool down the burned skin by immersing in a cool water for about 10 to 15 minutes.
Protect the burn using a sterile bandage. Make sure to cover it loosely.
Consult the doctor. They can diagnose the severity of the burn and prescribe the necessary medication, pain reliever or a tetanus shot if needed.
It is always important to know some first aid treatment for cases like burned skin. By doing so, you are minimizing the damage and possible health complications.