Typhoon Mangkhut created severe damage not just in the Philippines but also in Hong Kong. Residents are starting to fix the aftermath as the typhoon leaves the country.
Despite the damages that need to be fixed, it isn't an excuse to let domestic helpers' clean windows in tall buildings. Sad to say, a domestic helper was seen cleaning a window of her employer's apartment following the destructions made by Typhoon Mangkhut.
The incident was captured in a photo by a Filipina domestic helper that instantly became viral online.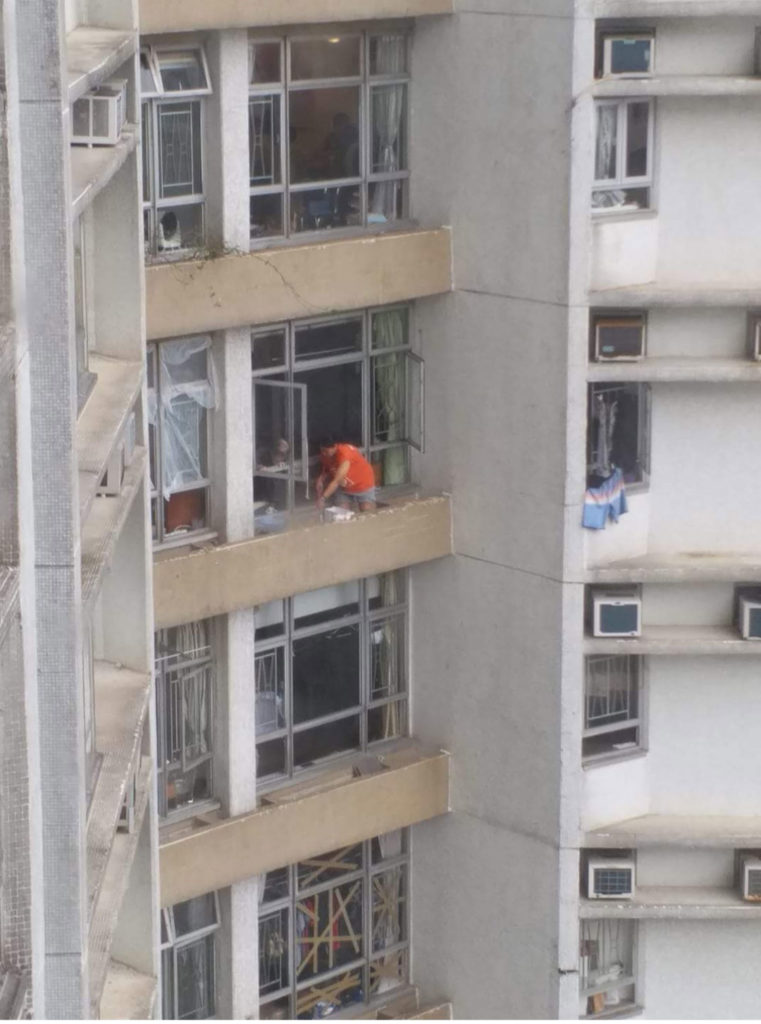 As stated by the Filipina domestic helper who witnessed the incident, she saw a woman cleaning the windows situated on the 14th floor of her employer's flat.
The photo was taken at South Horizons around nine in the morning, with the country is still under Typhoon Signal Number 3.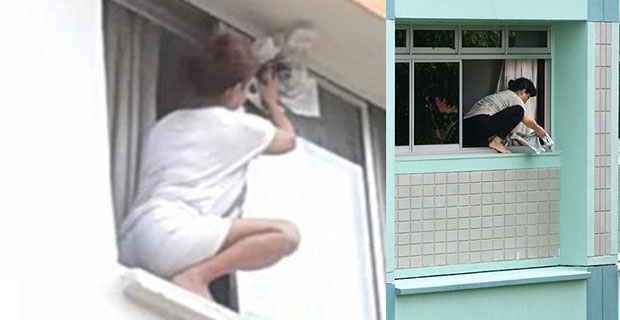 Hong Kong reached Typhoon Signal Number 8 but it was soon lowered to number 3 around 2:40 p.m.
The Filipina also said that her Indian employer was the first one to notice the incident and immediately called the local authorities.
"He was really angry when he saw this morning. He was late for the office because of the typhoon," says the Filipino. "He took the picture and shared it with me. He also called the authorities."
It can be recalled that the Hong Kong government prohibits employers to let their domestic helpers clean the windows of their apartments situated in high buildings. It is noted that "no part of the helper's body extends beyond the window ledge except the arms."
The Labor Department pursued this regulation following the death of a domestic helper who fell from the building while cleaning the windows of her employer's flat.
Hong Kong News Facebook Page received below video of another domestic helper cleaning window.
Post : 
May isang pang kasambahay na naglinis kahapon sa labas ng bintana matapos manalasa ang Bagyong Mangkhut dito sa HK. Ayon sa Pilipina na nagpadala ng video sa amin, kuha ito bandang 3 p.m. kahapon sa North Point.Pinapaalalahanan ng Labour Department ang lahat na bawal para sa isang kasambahay na ilabas ang kanyang katawan sa bintana kapag naglilinis nito.
See clip below
FDH cleans window from the outside in North Point after Super Typhoon Mangkhut

May isang pang kasambahay na naglinis kahapon sa labas ng bintana matapos manalasa ang Bagyong Mangkhut dito sa HK. Ayon sa Pilipina na nagpadala ng video sa amin, kuha ito bandang 3 p.m. kahapon sa North Point.Pinapaalalahanan ng Labour Department ang lahat na bawal para sa isang kasambahay na ilabas ang kanyang katawan sa bintana kapag naglilinis nito.

Posted by Hong Kong News on Tuesday, September 18, 2018