Department of Labor and Employment's cash assistance program has been drawing a lot of criticism and doubts among Overseas Filipino Workers (OFW).
According to DOLE, qualified OFWs are only those who lost their jobs or terminated due to COVID-19, OFWs who are in their jobsites, stranded or those who are offered a "No Work, No Pay" by their companies due to COVID-19, repatriated OFWs from February 3, 2020, onwards and, Balik-Manggagawa who failed to return to their work abroad due to the "Enhanced Community Quarantine" or lockdown from the host country due to COVID.
But one OFW couldn't accept this regulation as she is affected by the recent shutting of their company due to COVID-19. She was not terminated. She was only temporarily prohibited to work because their company shut down to help curb the spread of disease. She messaged the Philippine Embassy on Facebook hoping to have clear answers from one of their representatives.
But the OFW was hurt by the Embassy's response to her problem. Here is the reply: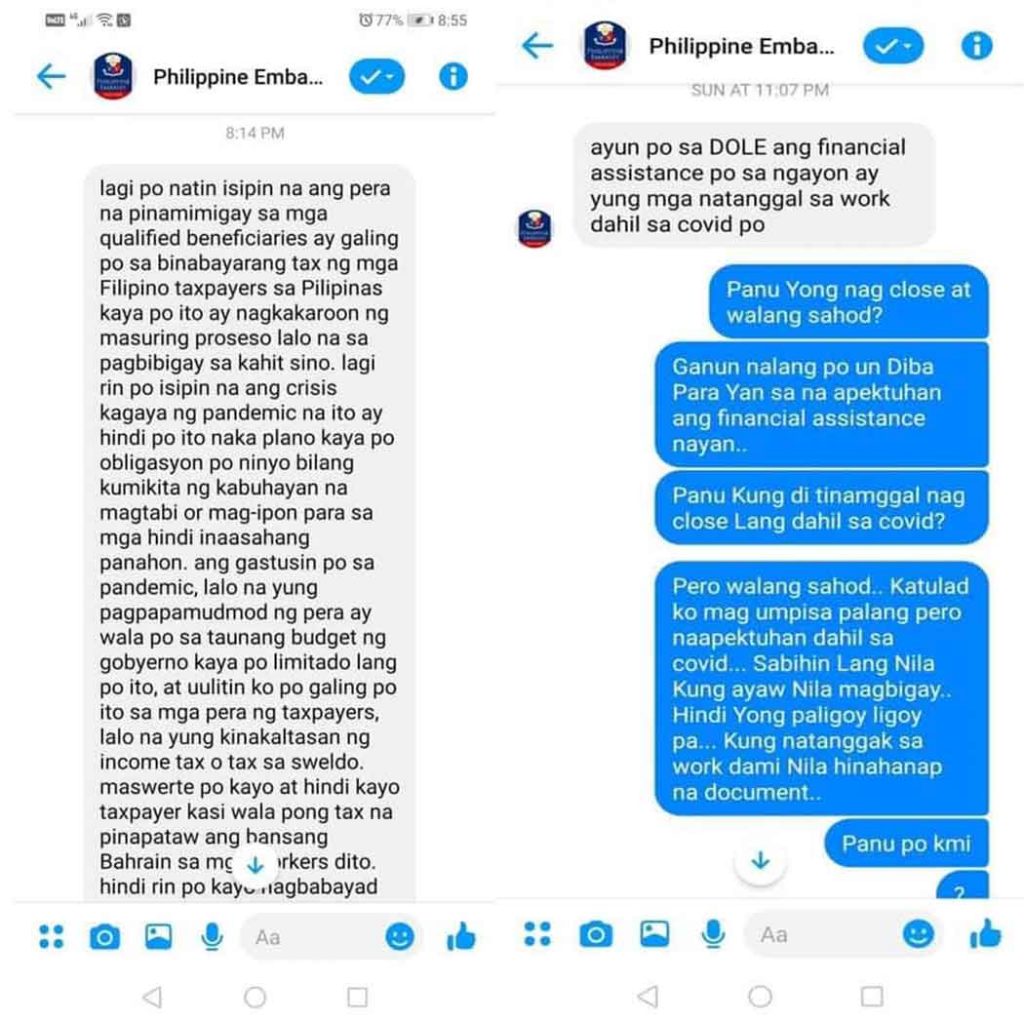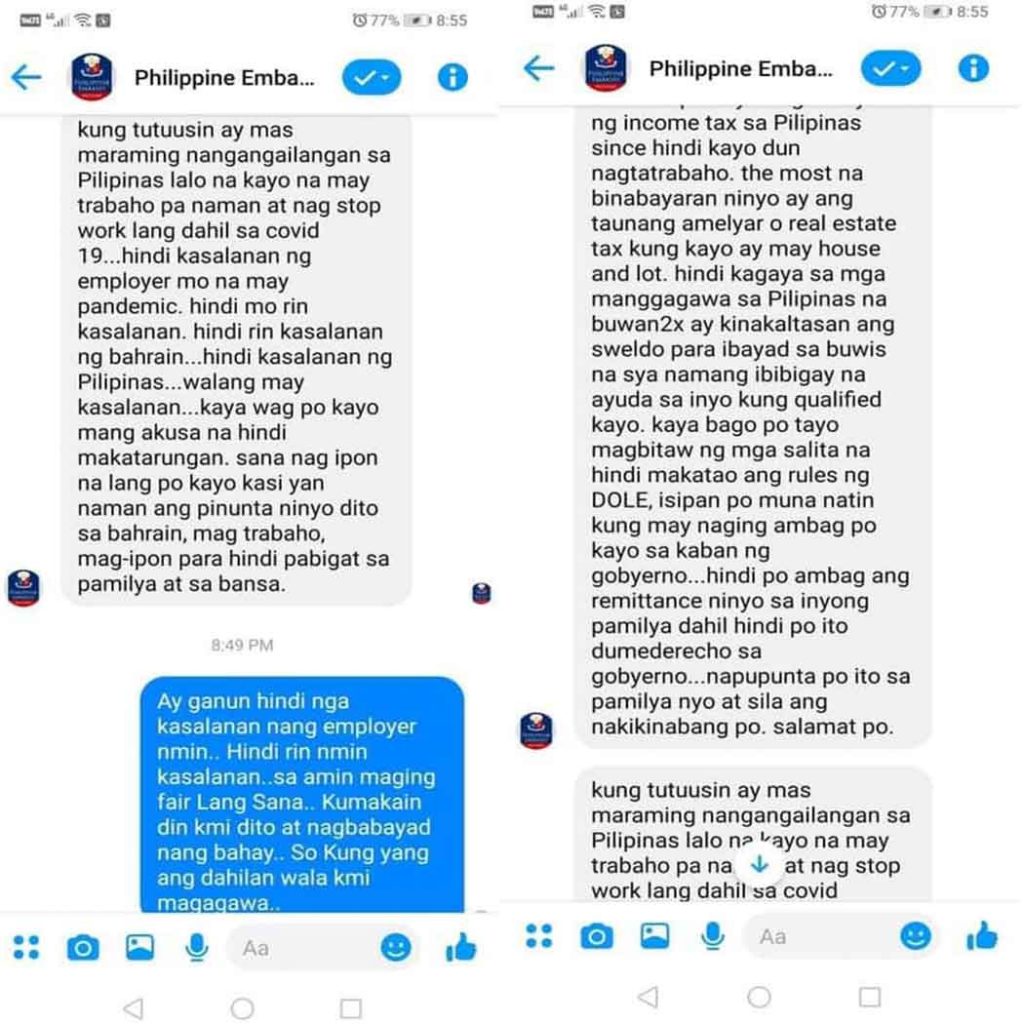 Netizens, particularly OFWs, were not so happy on the reply that the OFW got from the Philippine Embassy, a place where help should come from.
One netizen was saddened by the words of the representative especially the ones saying that OFWs don't pay taxes which goes to the government and that OFWs don't have contributions to uplift the economy of the Philippines.
If there are angry netizens, there are also others who tried to understand the representative behind the Philippine Embassy Facebook page.
One netizen thinks that the representative's thoughts are correct and that OFWs must save for unpredicted situations like this pandemic.
Meanwhile, the embassy is already investigating this issue.