Gone were the days when 'some' Filipino woman easily extorts money from foreigners and easily gets away with it. Because now, thanks to the latest technologies that we have, reporting such incidents became very easy.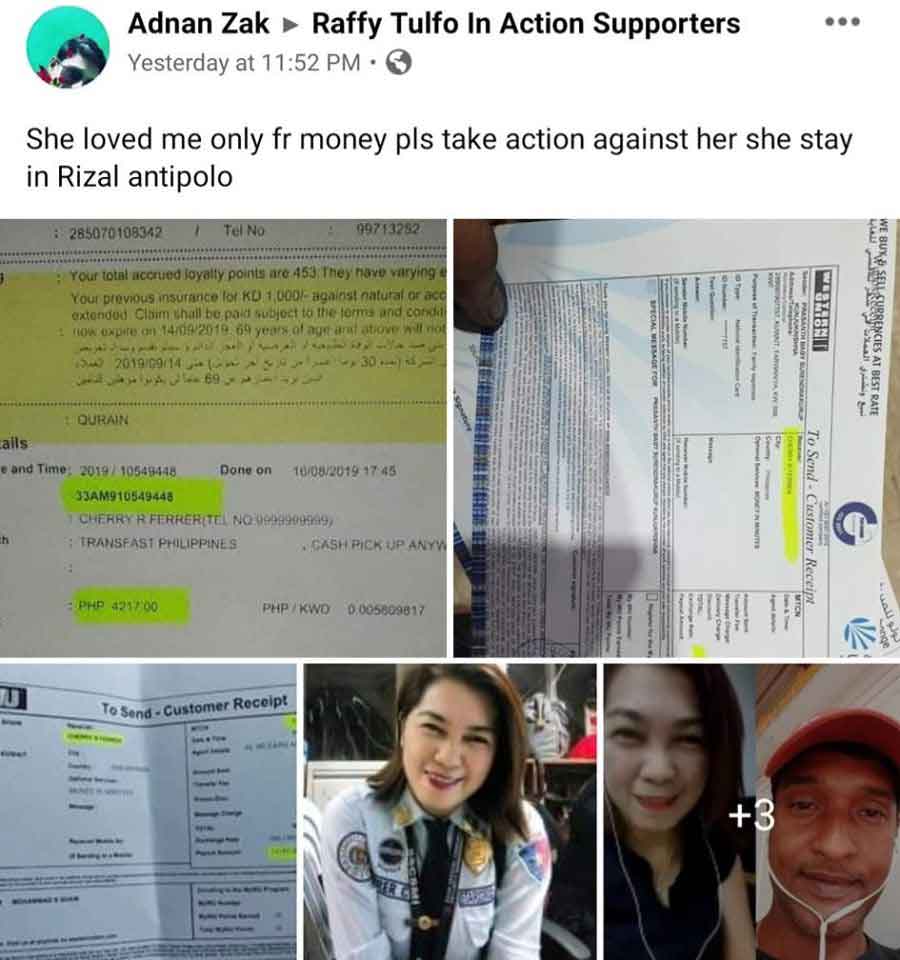 In a Facebook post, a Filipina was busted with her scam activities after a foreigner reported her on Raffy Tulfo claiming that she only loved him for his money.
The Filipina was identified as Cherry R. Ferrer, this information is according to the receipt from the remittance center. The receiver showed the name Cherry Ferrer while the sender is Mohammad S. Shaik. In the receipt, Cherry received 14,185 from Mohammad and another 4,217 in a separate receipt.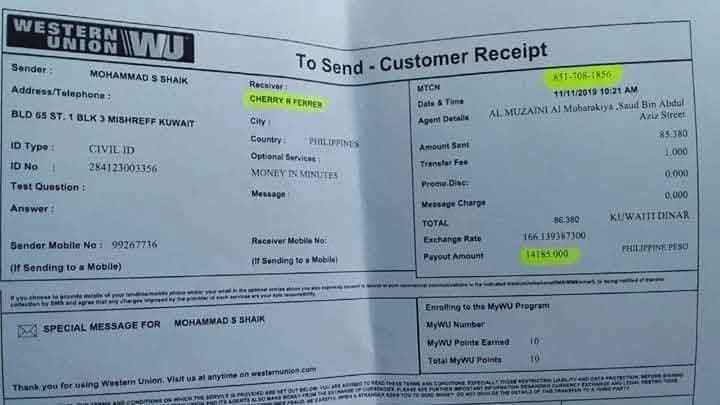 Mohammad is from Kuwait and wants to take action against the Filipina. He also said that Cherry is from Antipolo, Rizal.
Other information as to where they first met and their relationship status was not mentioned in the post.
This scenario is very common back in the days. Sad to say, there are a lot of Filipina who take advantage of their foreigner friends just so they can get money from them. These incidents were left untold due to the lack of access to social media before. But now, these incidents come to light way too easily.
This should serve as a stern reminder to other Filipinos not to take advantage of other people for their own sake.