Two Filipina were killed in a road in accident in Santa Ana, California. The driver of the car that crashed on them was allegedly drunk.
Angela Bontilao, 92-year old, and daughter Karina Kubow was killed in a road accident which happened in front of the church of Our Lady of Peace. The incident happened on Maundy Thursday along Great America Parkway.
The mother and daughter were killed when a vehicle struck their car. It is suspected that the driver is drunk during the incident.
The suspect, Vinod Kumar Bonthu, 26-year-old, was instantly arrested and was charged with felony vehicular manslaughter. Authorities suspected him to be in the influence of alcohol.
It is said that the victims were leaving the church when a vehicle slammed their car. They were with their loved ones but both of them were seated at the back.
The other two members of their family acquired minor injuries and they were currently treated in the hospital, according to balitangamerica.
Meanwhile a fund raising was made to supports the above victims : Please read the story below :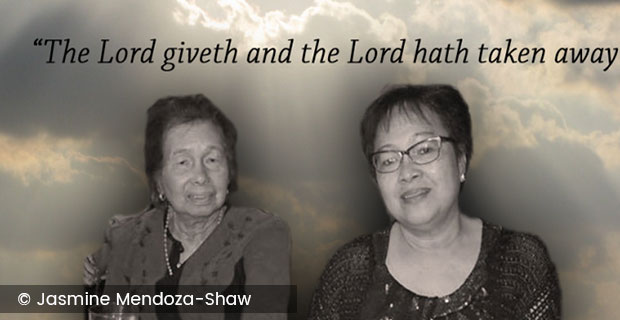 On Thursday, April 13, we lost two beautiful souls to a tragic and terrible accident.  Angela Vilbar Bontilao ("Mama") and her daughter, Carina Bontilao Kubow ("Carrie"), were killed when a drunk driver crashed into their vehicle moments after leaving a late-night church service at Our Lady of Peace (click on this link  to view details of the accident).
I was asked to set up this account by surviving family members to help with the expenses for the two funeral services, and to cover medical costs for Joy Valenzuela and Jeanique Dioso, who were also injured in the accident.  Any donation is greatly appreciated. We also ask that you include them in your prayers and to share this link with your friends. All proceeds will go toward funeral services, medical costs, and legal expenses the two families may need in their quest for justice for this double tragedy.
Mama Angela was a loving mother and grandmother. She was adored by her nine surviving children, many grandkids, extended family and friends.  She also loved to cook for her large family.   Mama Angela was a devout Catholic, who prayed the Holy Rosary every night.  She loved gardening, which she found very calming and relaxing.   In this short video taken on her 92nd birthday last year, you can see that she was still very much active and strong.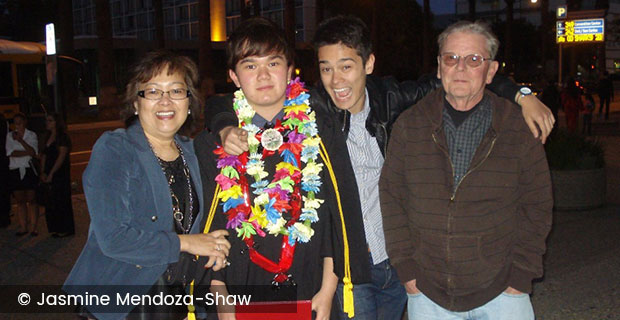 Carrie was a devoted wife to James, and a loving mother to Shane & Justin.   She was the cheerful "Auntie Car" to her many nieces and nephews.   She was the family's event coordinator, initiating and making all the party fun.
To her friends, Carrie always brought her vibrant personality, hearty laughter, boundless energy and delicious cooking to every gathering.   She would come busting through the front door carrying her large Costco recycled bag.  And you'll never know what's in it!  It could be her famous shrimp ceviche, or her amazing mixed cajun seafood hot pot, or one of her creative jello desserts :-).
I am a close friend of the Bontilao family, having known Carrie and Mama from my childhood years in the Philippines.  I have resided in the bay area since the early 80s and have stayed connected to the family.
So let us all remember Mama Angela and Carrie and always include them in your prayers.
"The Lord giveth and the Lord hath taken away."
Please support here