BDO Unibank, Inc. has been considered as the largest Banking company in the Philippines in terms of its assets and caters to  provide a complete array of industry-leading products and services including Lending (corporate and consumer), Deposit-taking, Foreign Exchange, Brokering, Trust and Investments, Credit Cards, Corporate Cash Management and Remittances in the Philippines.
But considering the fact that it may the best, it is not exempted from breakdowns, glitches and the like.  Recently, the bank was receiving complaints of inaacuracy of Automated Teller Machines from cardholders  where there have been unauthorized transactions  leading to losses in their bank accounts.
In a statement issued by the bank, should anybody encounter a discrepancy in his/her bank account, they may report the case through formal channels so that it may be investigated. Moreso, it assured  its cardholders that  if proven to be an unauthorized transaction, the bank will have it reimbursed.
BDO Facebook Page Advisory :
#BDOAdvisory:BDO reassures the public that there is no cause for alarm. ATMs are compromised every now and then, with…

Posted by BDO Unibank on Friday, June 16, 2017
Amidst the issue, an official of the bank whose name doesn't want to be mentioned, said that the bank has been receiving reports regarding said incidents.
"We get reports through social media," he said. "And also may mga tumatawag sa aming customer service hotlines," the bank official added.
However, the bank emphasized that they are exercising all precautionary measures to protect the interests of its cardholders.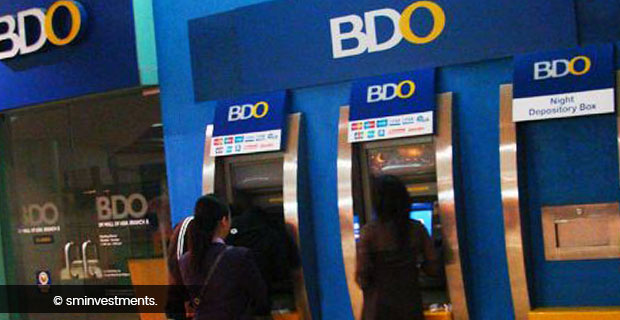 Nestor Espenilla Jr., incoming Central Bank Governor, said that The Bangko Sentral ng Pilipinas (BSP) is now on top of the situation to establish the real cause behind the setback.
It has been noted however that the compromised ATMs of BDO came as an offshoot of the glitch which BPI suffered last week.
On June 7, BPI was compelled to shut down its electronic channels – including ATMs and online banking – due to a glitch in its system
Source : GMA