Department of Foreign Affairs Secretary Alan Peter Cayetano expressed Philippines' appreciation to the second extension of amnesty program by Saudi Arabia for undocumented migrant workers still staying in the country whom many among them were Filipinos.
Cayetano took the opportunity of thanking Saudi Foreign Minister Adel Al-Jubeir after his country's statement in the 72nd United Nations General Assembly in New York which they both attended on September 23.
Cayetano said that at least 6,000 Filipinos will get benefited by the extension of the amnesty program for the second time.
It was noted that Saudi Arabia had first opened their 90-day amnesty program on March with a total of 8,467 repatriated OFWs. It was then extended for another 30 days, making this another extension its second time.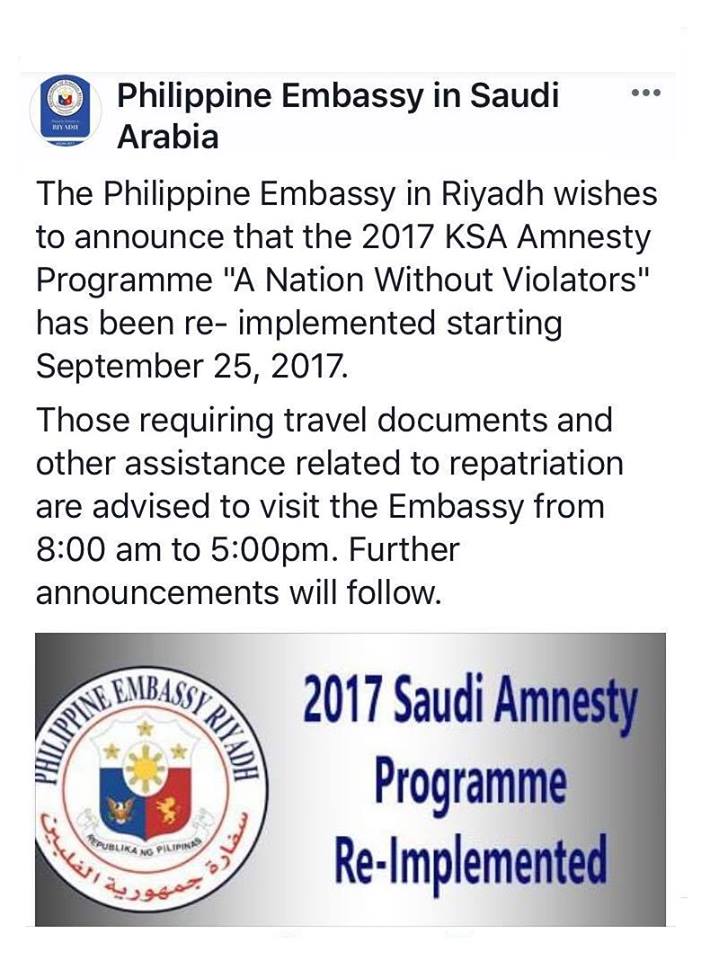 The re-implementation of the 2017 KSA Amnesty programme tagged, "A Nation Without Violators: will start on September 25.  OFWs who need assistance and documents related to the said repatriation are instructed to visit the Philippine Embassy in Riyadh from 8:00 am-5:00.