A Filipino had been hailed as a hero after saving an Arab in Saudi Arabia.  He never had second thoughts of saving the man because he knew that was the right thing for him to do.
On Monday, the new ambassador of the Philippines in the Kingdom of Saudi Arabia, Ambassador Adnan Alonto recognized the heroism of Filipino Saripada Dawood Balindong after he saved an Arab who was trapped inside his car in heavy floods in Jeddah.
Apparently, due to heavy rains which brought floods, the car of the Arab had been stuck in the middle of the road. Though there were Saudi rescuers in the site, they were hesitant to save him for fear that there might be live electricity wires and they may be electrocuted.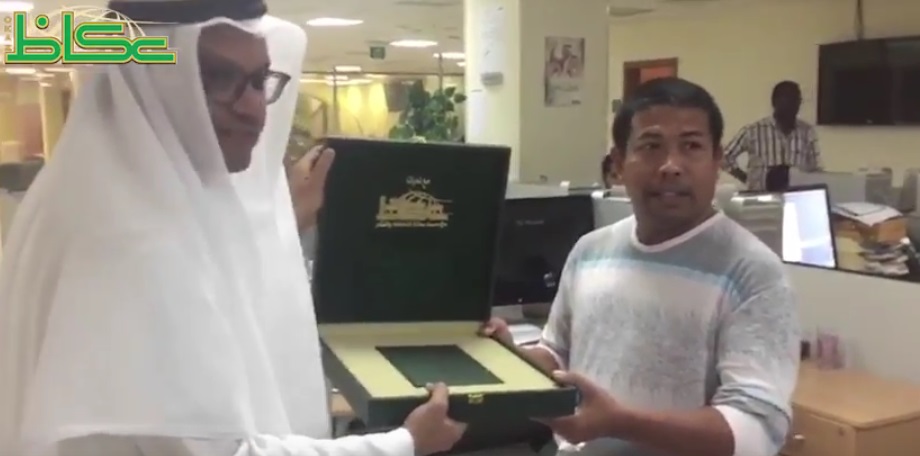 Thanks to the bravery of Balindong, he never hesitated to help the Arab even if his life will be put at risk. It was then learned that the Arab is handicapped.
Ambassador Alonto awarded Balindong in a simple ceremony which also served as a welcome celebration for his appointment as the new ambassador of the Kingdom of Saudi Arabia.  Ambassador Alonto said he is too proud of Balindong who showed bravery and concern to the Arab even if the situation was life threatening.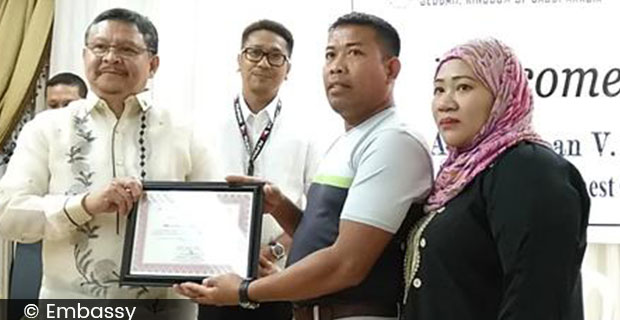 "Ipinakita niya po na ang Pilipino ay talagang may tapang at malasakit. Hindi ako magsasawa magbigay-pugay sa kanyang nagawa dahil "its not everyday na that you see a man risks his life for a fellowman."
Meanwhile, Balindong became an instant celebrity to the Arab community and continuously receives praises and awards.
Balindong then thanked the people who had recognized his efforts and called for his fellow OFWs to also help someone in need as much as they can.