We can have lots of friends, lots of lovers, lots of siblings but we only have one mother and one father. Our parents are God's gift and you can never have another pair of them in your entire life.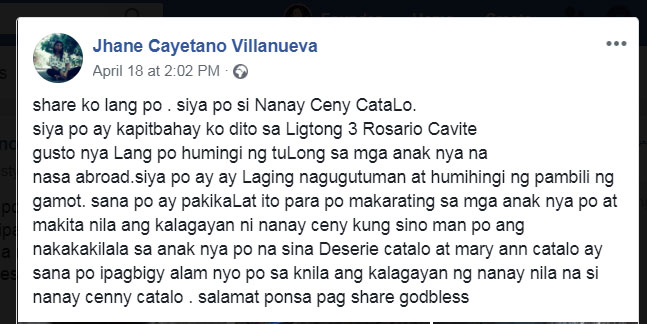 Thus, loving them is the ultimate thing you can do to give back all the sacrifices they did for you. But it seems like this is not the case to this mother who has children working abroad.
Jhane Cayetano Villanueva, posted several photos of Ceny Catalo on her Facebook account to raise alarm to her family as she was staying alone in her small house and relies on the help of her neighbors who give her food and medicines.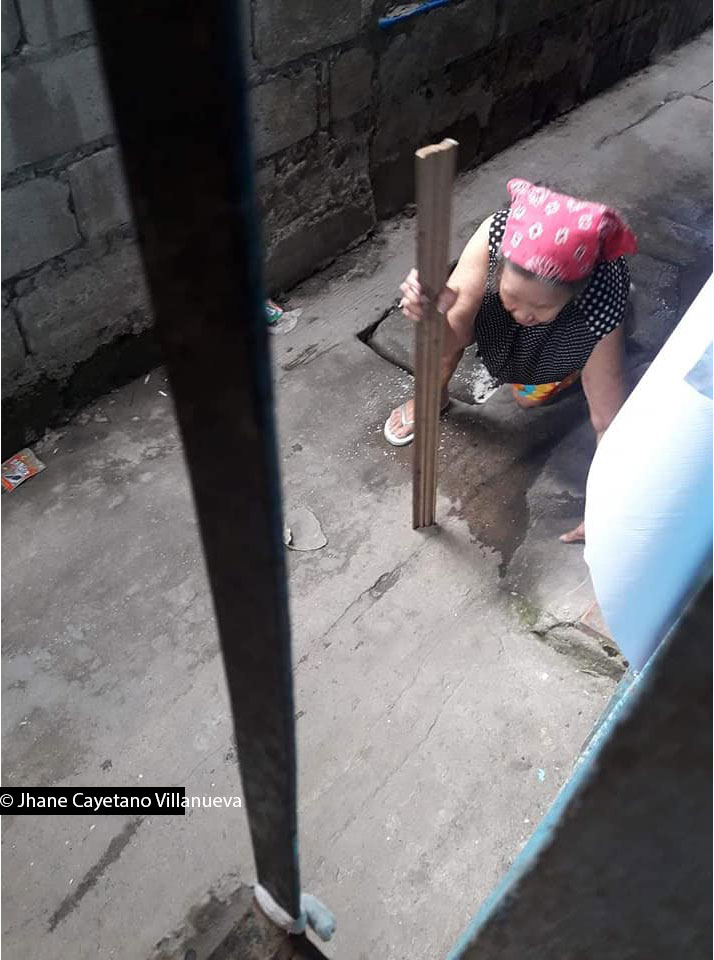 NanayCeny lives in Ligtong 3, Rosario, Cavite. The poor woman is always sick and hungry. However, it is said that she has children working abroad, Deserie Catalo and Mary Ann Catalo.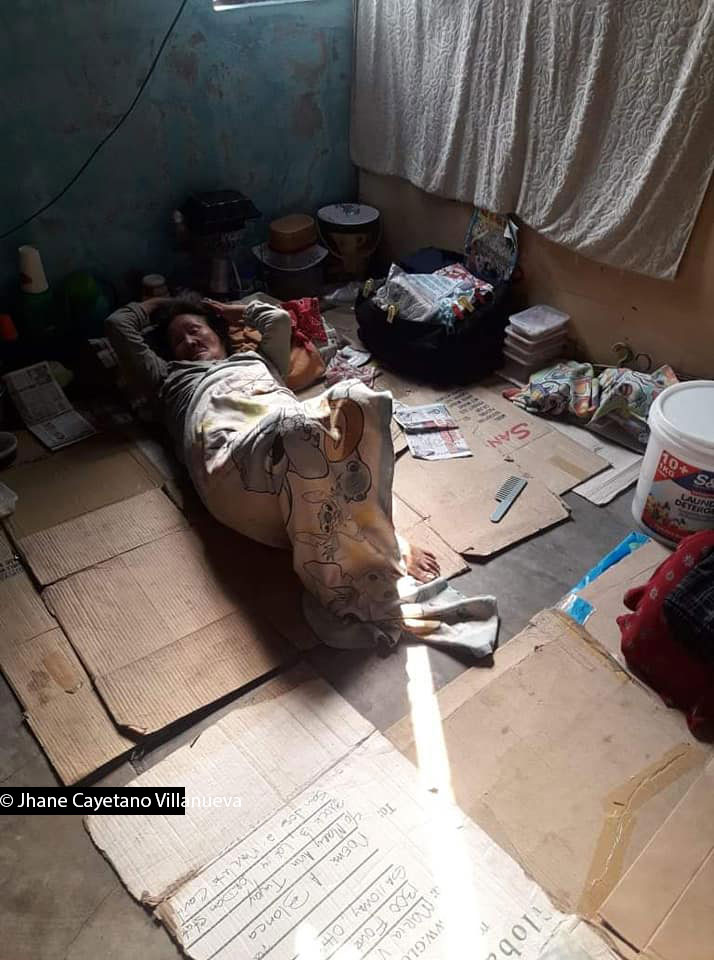 There's a huge possibility that her children both have families of their own but it doesn't mean that they are not responsible for their mother who gave birth to them.
Most of the time, NanayCeny asks for food from her neighbors and medicines whenever she is sick. NanayCeny hopes that her children will help her with her needs.