More than 400 Filipino seafarers from the United Arab Emirates were repatriated through the help of the Philippine Embassy and designated authorities in the Emirates. These repatriated OFWs are crew members of the Norwegian Cruise Line that were left stranded in Abu Dhabi and Dubai ports.
In a series of photos, Philippine Ambassador to the UAE Hjayceelyn Quintana personally went at every bus to check the Filipino seafarers before they head back to the Philippines. Quintana ensured all stranded Filipinos that the Philippine and UAE government are making sure that their trip back to their families in the Philippines is safe.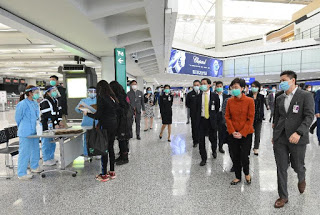 The first batch of repatriates composing of 207 Filipinos left UAE last April 11 and the other batch composing of 208 Filipinos were repatriated via Emirates Airlines. They headed to Dubai airport going to their flights.
"Ambassador Quintana expresses her gratitude for the public and private entities involved in the safe repatriation of the Filipino seafarers including the Ministry of Foreign Affairs and International Cooperation (MOFAIC), Abu Dhabi Police, Dubai Police, the National Emergency Crisis and Disaster Management Authority, and Emirates Airlines for their assistance in providing safe passage amid the current restrictions brought about by COVID-19 pandemic," as reported by The Filipino Times.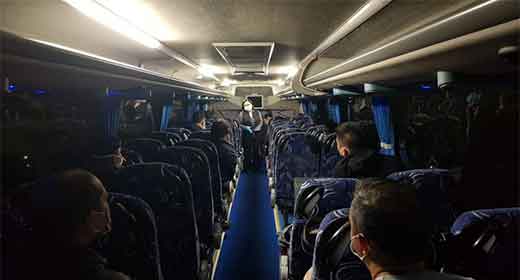 As soon as they arrive in the Philippines, they will have to undergo thorough screening conducted by the Bureau of Quarantine. These stranded seafarers will also meet DFA's representatives as well as with the personnel from the Department of Labor and Employment (DOLE) and the Overseas Workers Welfare Administration (OWWA).