Tagged as the Indie Princess, Mercedes Cabral again captivates the hearts of audiences from Middle East countries including Kuwait, Dubai, Saudi Arabia and other countries in Middle East.
Cabral stars on the hit Kuwaiti soap opera which is about a Filipino maid who works in Kuwait. The soap opera is entitled "Saq Al-bambu" or in English "The Bamboo Stalk" is produced by Sabbah Pictures and will be available throughout the month of Ramadan.
Watch the Trailer below :
Kuwaiti nationals praised the performance of Cabral through social media sites especially because some clips were shared by Cabral's manager, comparing her to model Gigi Hadid.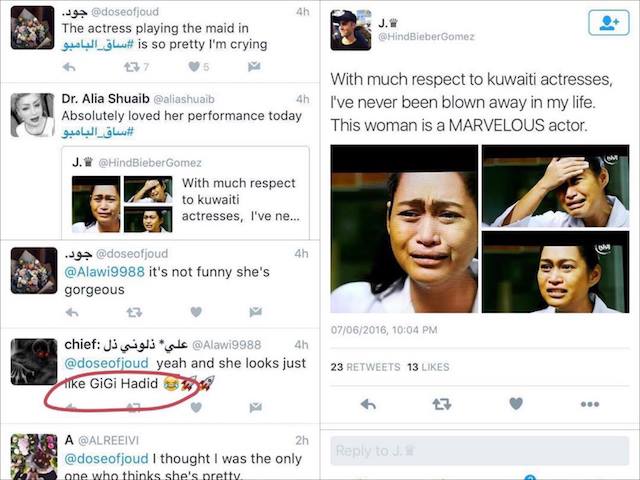 Maria Isabel Lopez, Lou Veloso, Sue Prado, Lilia Cuntapay , Ana Abad Santos and Rhen Escano were some of the Filipino stars in "Saq Al-bambu".
The award winning actress Mercedes Cabral is again nominated as Best Actress in 2016 Gawad Urian Awards which will be held this June 22, at KIA Theater. Among her Filipino competitors for the Best actress award are Nora Aunor for "Taklub", Alessandra de Rossi for "Bambanti" and Jennylyn Mercado for "Walang Forever".
Wath report from Bandila